Welcome to alexnotch.com
---
I am a drummer, percussionist and composer since decades. I am based in Hamburg, Germany and have played with different bands in several styles, from Metal to Blues, from Rock to Soul to Electronica, from World and Ethno to Singer-Songwriter, Reggae and Folk.
Biography
---
Musical Life
First drum aged 3 // started musical education in the age of 6 // played in my first band at 13 // first studio recordings at 16 // studied at Germanys Future Music School with Dieter Steinmann and Claus Hessler // some releases (zyx-music distribution) with X-Vision and Herman d'German // toured Germany and Europe // received "The German Rock and Pop Award" 2013 in 4 categories // bluesnews CD Collection 14 with DRYLand Zone
Work as a drummer
I played with other musicians and bands:
Arny Kay, Carolyn, Christian Schällert, Come-Unity, Dietrich Lohff, Doctor Love Power, Franz Schedlbauer, Herman d'German, Homer Danko, Janina Lemke, Jerzee, Jonathan Ihlenfeld Cuniado, Laurenz Mösbauer, Nick Hohepa, XVision and many more.
Influence
First of all, my main influence as a drummer comes from 4 outstanding masters of drums and musicality:
Dr. Steve Gadd, John J.R. Robinson, Jeff Porcaro and Vinnie Colaiuta.
I am thankful for the people, who supported me and my way as a musician and drummer:
Mimo Bonaiuto, Dietrich Lohff, David "Fingers" Haynes, Claus Hessler and Dieter Steinmann
discography
---
I did a couple of recordings as a drummer over the past several years, spanning genres from Metal to Rock, from Pop to Songwriters, from Reggae to World Music. Here´s a short selection.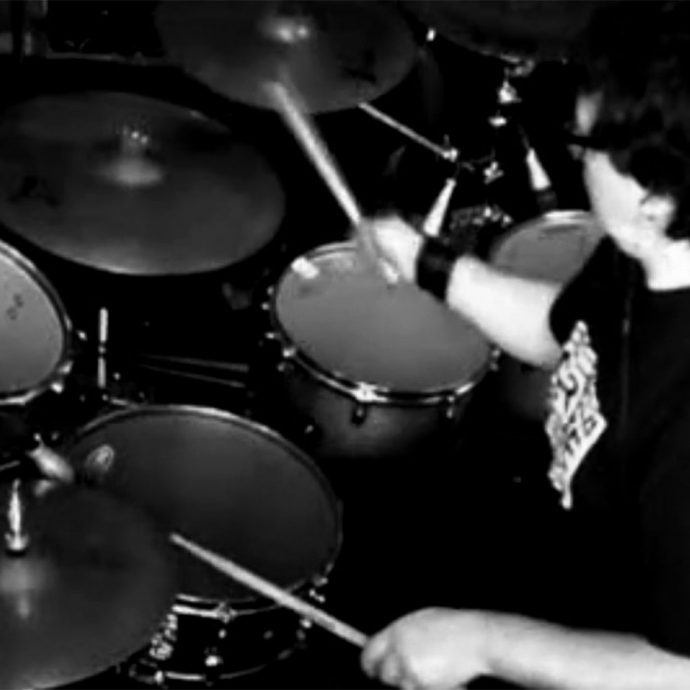 from live- and studiotracks