Welcome to alexnotch.com
---
I am a drummer, percussionist and composer since decades. I am based in Hamburg, Germany and have played with different bands in several styles, from Metal to Blues, from Rock to Soul to Electronica, from World and Ethno to Singer-Songwriter and Folk.
Biography
---
Musical Life
First drum aged 3 // started musical education in the age of 6 // played in my first band at 13 // first studio recordings at 16 // studied at Germanys Future Music School with Dieter Steinmann and Claus Hessler // some releases (zyx-music distribution) with X-Vision and Herman d'German // toured Germany and Europe // received "The German Rock and Pop Award" 2013 in 4 categories
Work as a drummer
I played with other musicians:
Andreas Bell, Arny Kay, Burkhard Mildner, Carolyn, Christian Schällert, Come-Unity, David Hinze, Dietrich Lohff, Doctor Love Power, Franz Schedlbauer, Henning Walter, Herman d'German, Homer Danko, Ina Karian, Janina Lemke, Jerzee, Jonathan Ihlenfeld Cuniado, Laurenz Mösbauer, Mark Bloemeke, Nick Hohepa, Vivek Date, XVision and many more.
Influence
First of all, my main influence as a drummer comes from 4 outstanding masters of drums and musicality:
Dr. Steve Gadd, John J.R. Robinson, Jeff Porcaro and Vinnie Colaiuta.
But there are many other drummers and musicians, who inspired and affected me with their incredible creativity:
Mimo Bonaiuto, Dietrich Lohff, Phil Collins, Tico Torres, Abe Laboriel Jr., Jim Keltner, Jörg Michael with Glenmore, Buddy Rich, Gene Krupa, Alphonse Mouzon, Billy Cobham, Charly Antolini, Carmine Appice, Mike Portnoy, Vinnie Paul, Andy Parker, Ian Paice, Dave Lombardo, Dave Weckl, Neil Peart, Simon Philips, Terry Bozzio, Virgil Donati, Ralf Gustke, David "Fingers" Haynes, Claus Hessler, Dieter Steinmann and countless more
discography
---
I did a couple of recordings as a drummer over the past several years, spanning genres from Metal to Rock, from Pop to Songwriters, from Reggae to World Music. Here´s a short selection.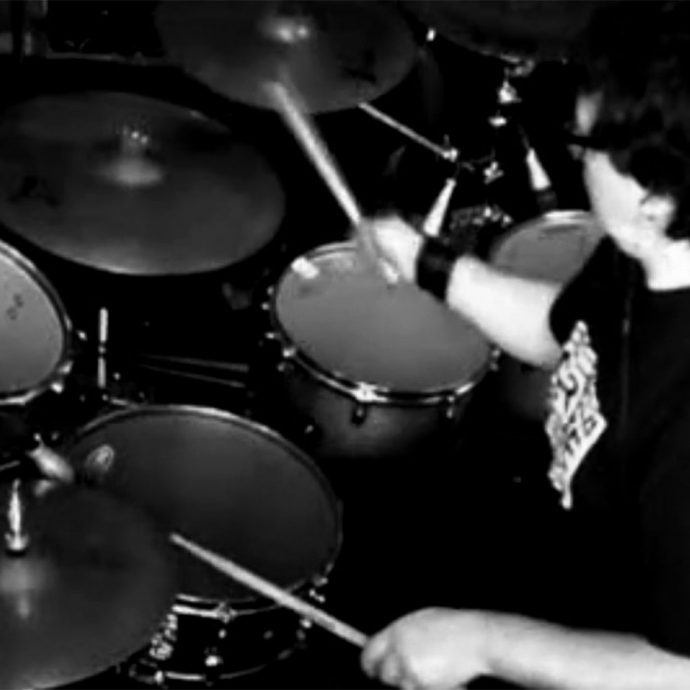 from live- and studiotracks